Sanwise multifunctional surface spray
68,00 MDL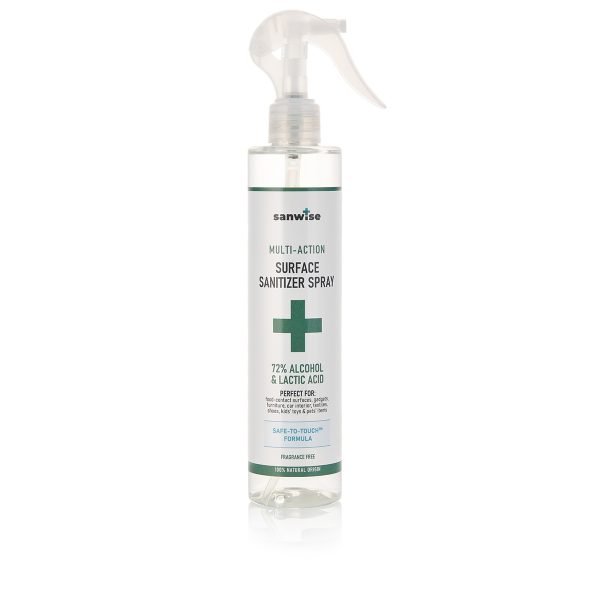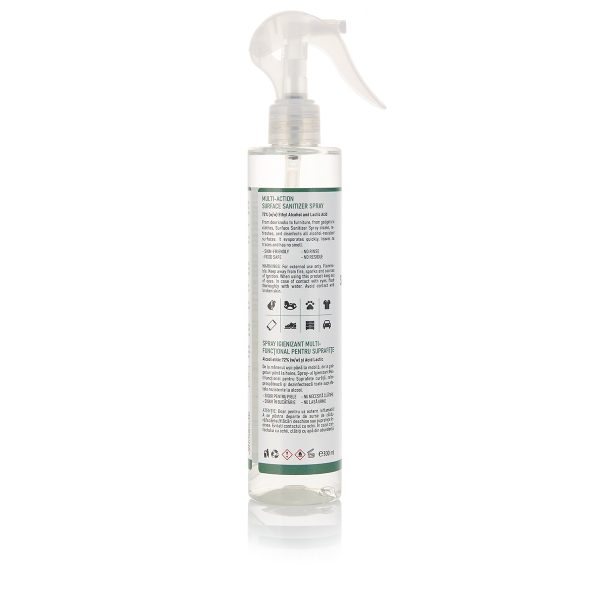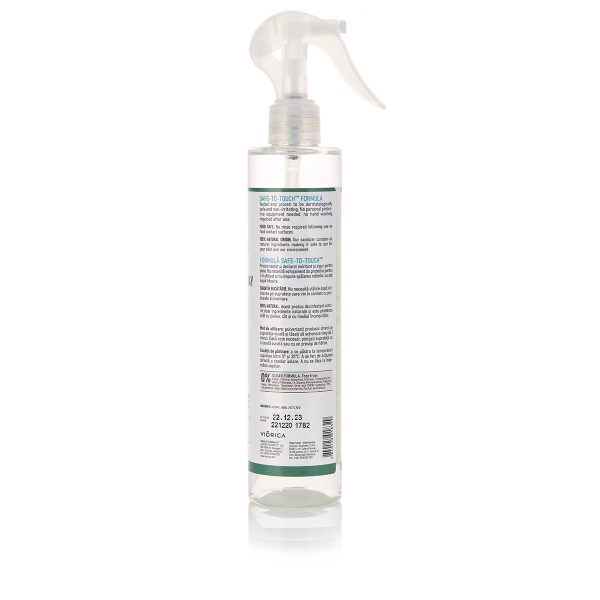 Sanwise multifunctional surface spray
68,00 MDL
90 in stock
Antiseptic effect

Fragrance-free

Not tested on animals

Synthetic colorant-free

Created under dermatological control

No animal derived ingredients
Description
From door handles to furniture, gadgets to clothes, children's toys to pet accessories, kitchens to cars – this universal spray cleans, disinfects, and freshens any alcohol-resistant surface.
Thanks to the skin-safe and 100% natural SAFE-TO-TOUCH™ formula, you can safely use this spray in places where food is prepared and stored, and on objects played with by children and animals.

The high ethanol concentration (72% w/w) kills 99.99% of pathogenic microorganisms in just 60 seconds, and lactic acid, in addition to its antibacterial effect, protects and moisturizes the skin.
The spray evaporates quickly, leaving no traces or odor.
100% natural ingredients
The SAFE-TO-TOUCH™ formula is harmless for all skin types
Dermatologically tested
Rapid action
Instant evaporation
Safe for the environment
Safe for kitchen use
Suitable for textiles
Leaves no traces
Odorless
No rinsing required
No protective equipment or extra materials required
Does not contain chlorine or aggressive chemicals
Maximum convenience
SCIENTIFIC EVIDENCE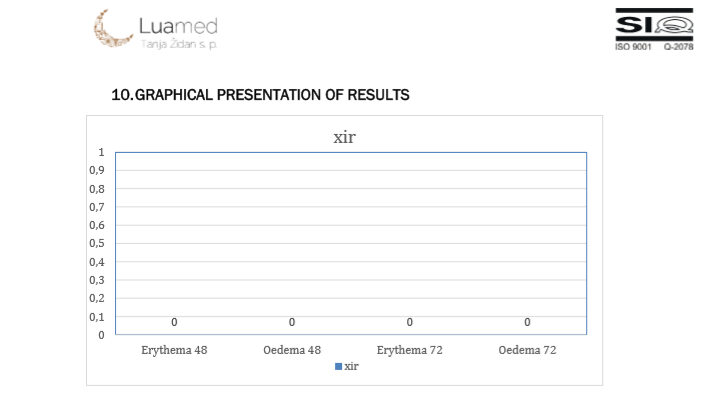 Xir – Average Irritation Index (xir).
                      Xir = 0,00 Result 48 hours after product application
                      Xir = 0,00 Result 72 hours after product application
According to an accredited European laboratory, the product MULTI-ACTION SURFACE SOLUTION can be classified as NOT IRRITATING.
Volume: 300 ml
Usage
Spray the cleaner on the surface and wait for 1 minute. Wipe with a cloth or paper towel if required.
Ingredients