Viorica Beauty Museum places a new tourist destination on the map of Chisinau.
In a small, but very interesting exhibition you will find samples of products developed in different periods of activity of Viorica factory, pages of history, portraits of people who have had a significant impact on the development of the perfumery and cosmetics industry, vintage equipment and devices that have been used in production process since its foundation in 1989.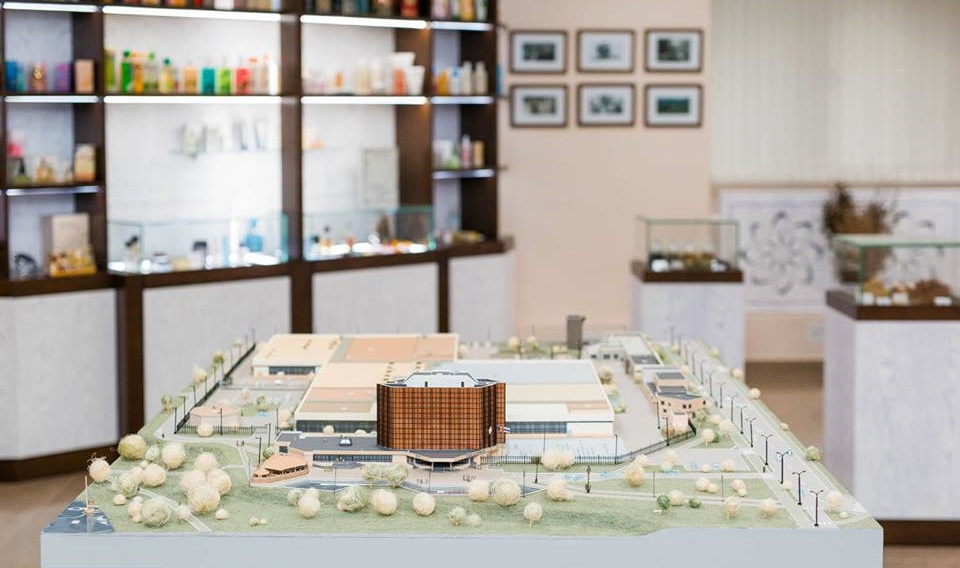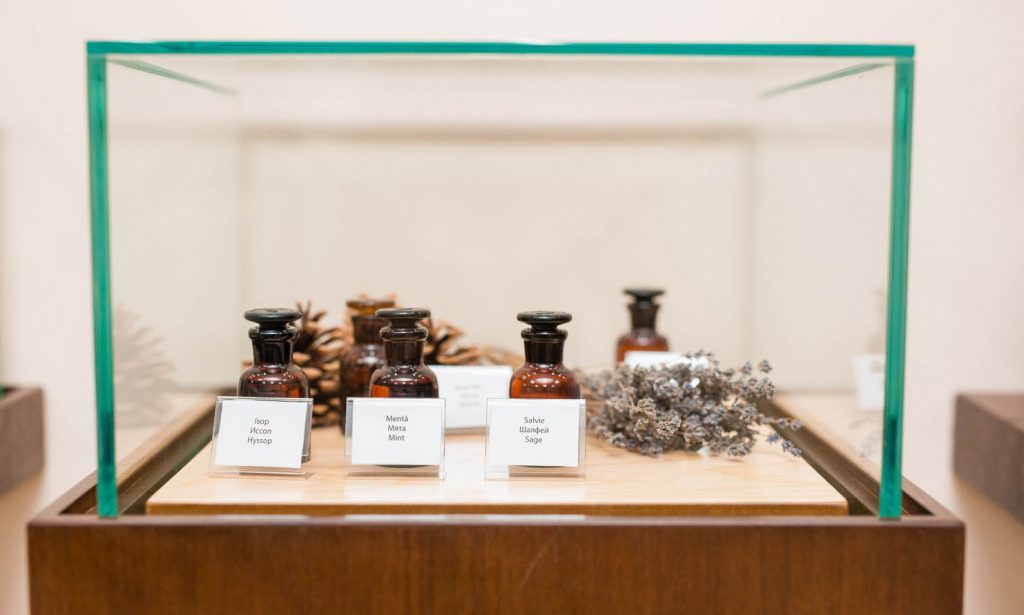 The Beauty Museum offers interactive programs for adults and children, during which visitors will be able to test their skills in making handmade cosmetics and the subtle art of distinguishing different fragrances and aromas.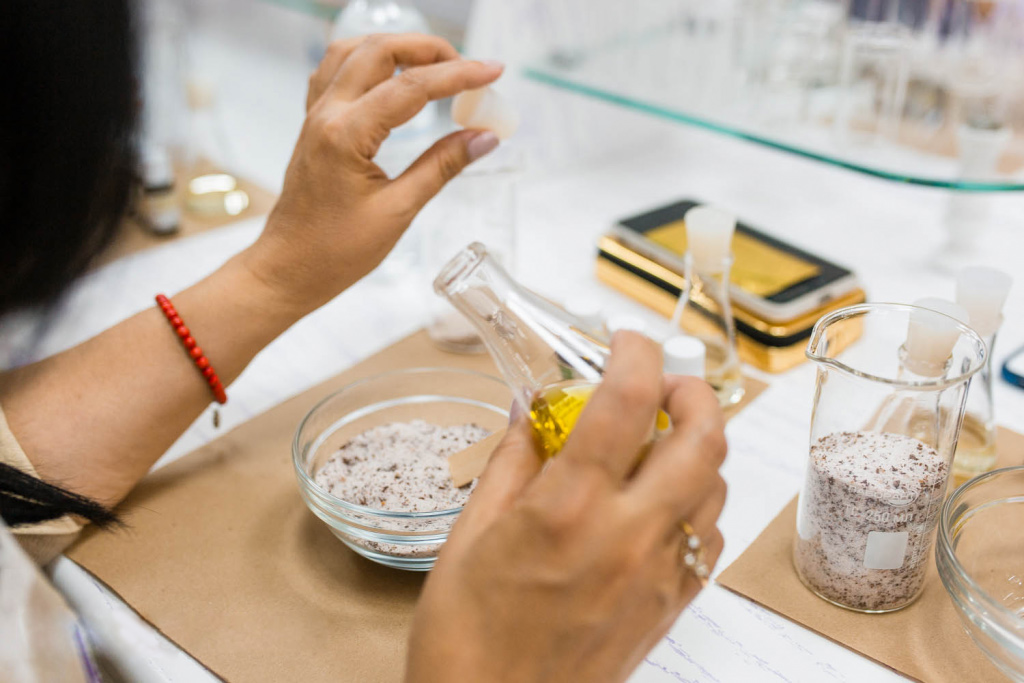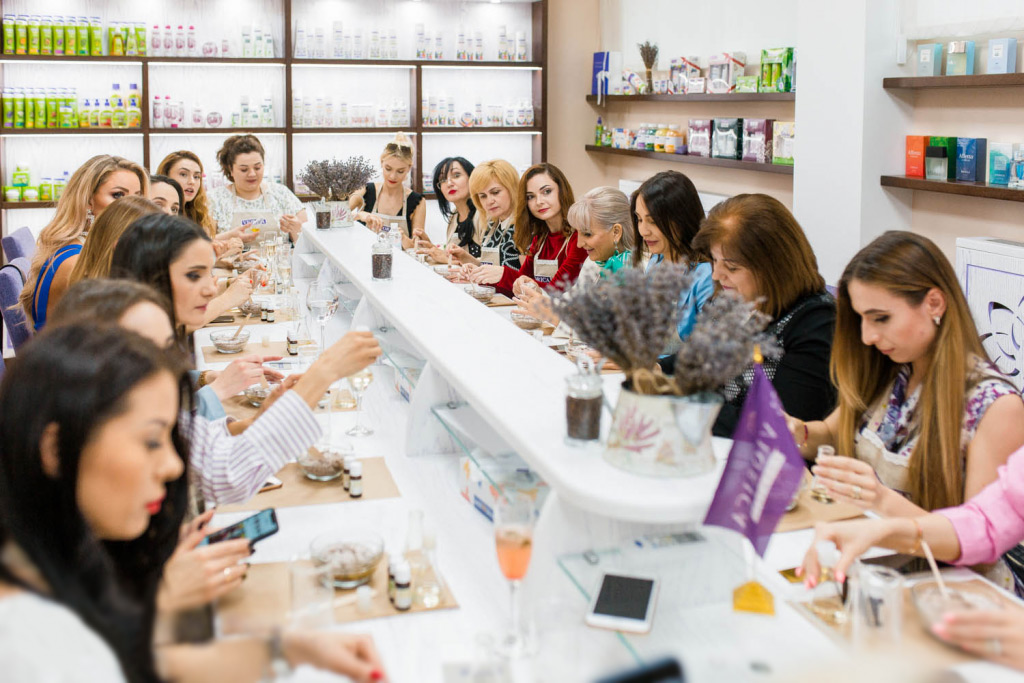 WORKSHOP
FOR CHILDREN
Children Make Presents for Their Mothers.
We invite you to the first cosmetic training for children. It is a unique activity for children during which they will make individually several types of cosmetics that they will later present to their mothers. Due to our training we develop children's imagination, creativity and motor skills. This is the first interactive workshop in our country!
Our training program:
› Presentation of museum
› Presentation and testing the products
› Making bath bombs
› Making body scrub
› Perfume test for children
› Course Certificate
› Present from Viorica Cosmetic Company

Location: Viorica-Cosmetic Beauty Museum, 1 Mesager Street, Phone: 068044773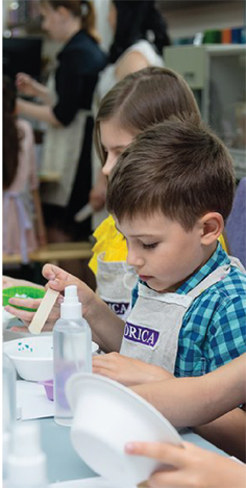 200 lei
For children older than 5 years of age
WORKSHOP
THE SECRET OF ARTISANAL COSMETICS
Aromatherapy is a kind of alternative medicine in which benefits of vegetable essential oils are used. Aromatherapy is important for human body, because it not only enhances your mood, but also raises immunity. Appropriate scent in your house contributes to complete relaxation and rest.
Our training program:
› Presentation of museum
› Presentation and testing the products
› Making bath bombs with flavor
› Making body scrub with flavor
› Making face mask
› Course Certificate
› Present from Viorica Cosmetic Company
Location: Viorica-Cosmetic Beauty Museum, 1 Mesager Street, Phone: 068044773