Gift set "for the most delicate hands"
159,00 MDL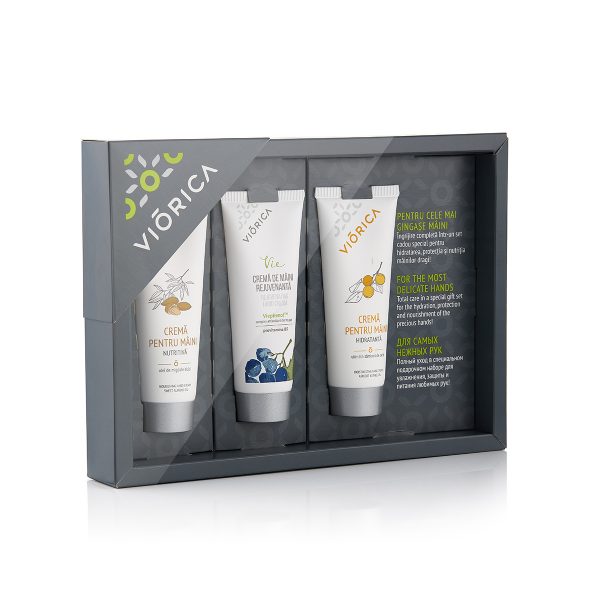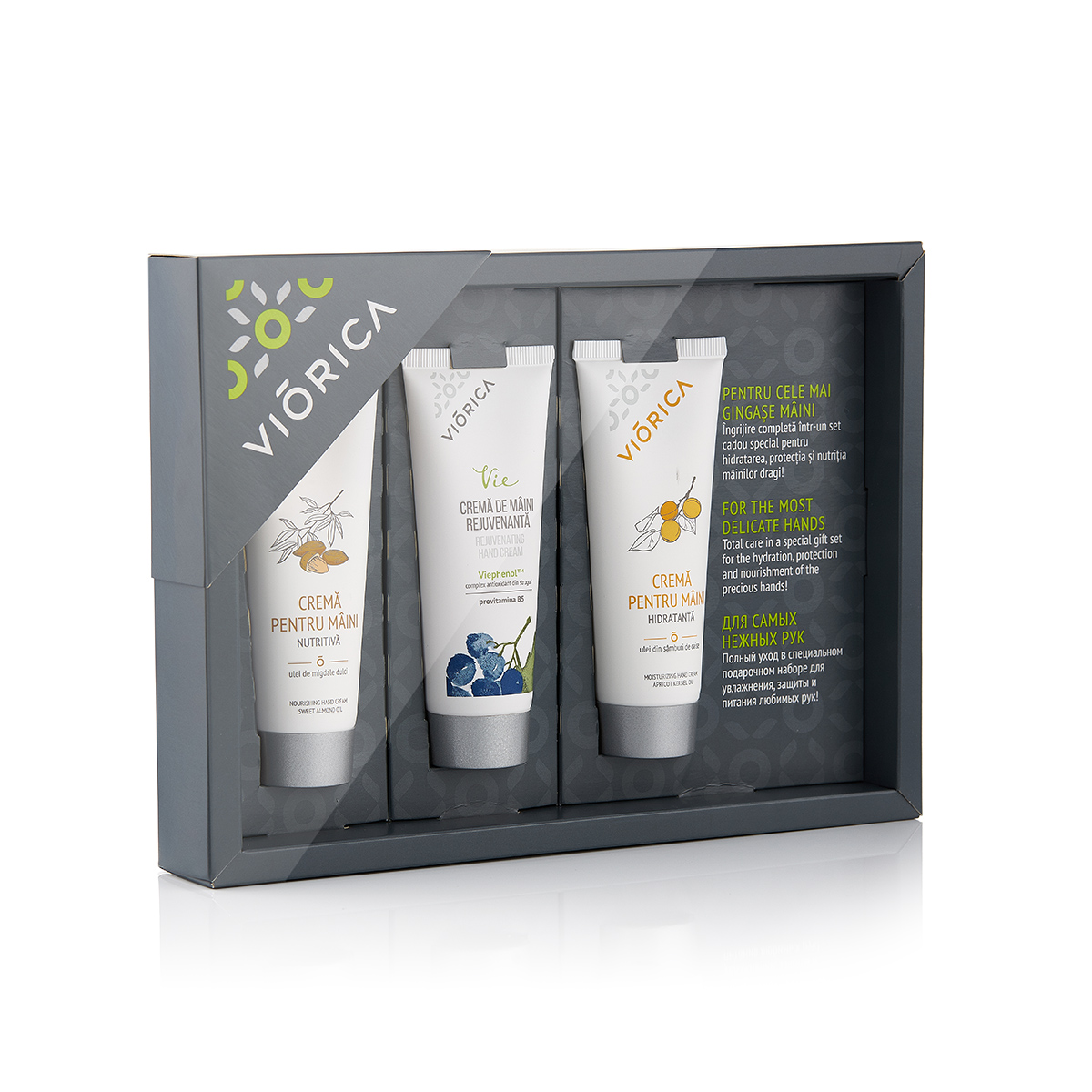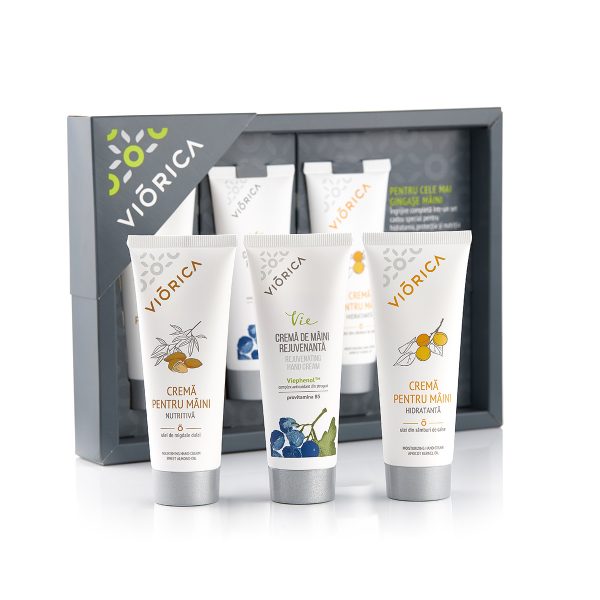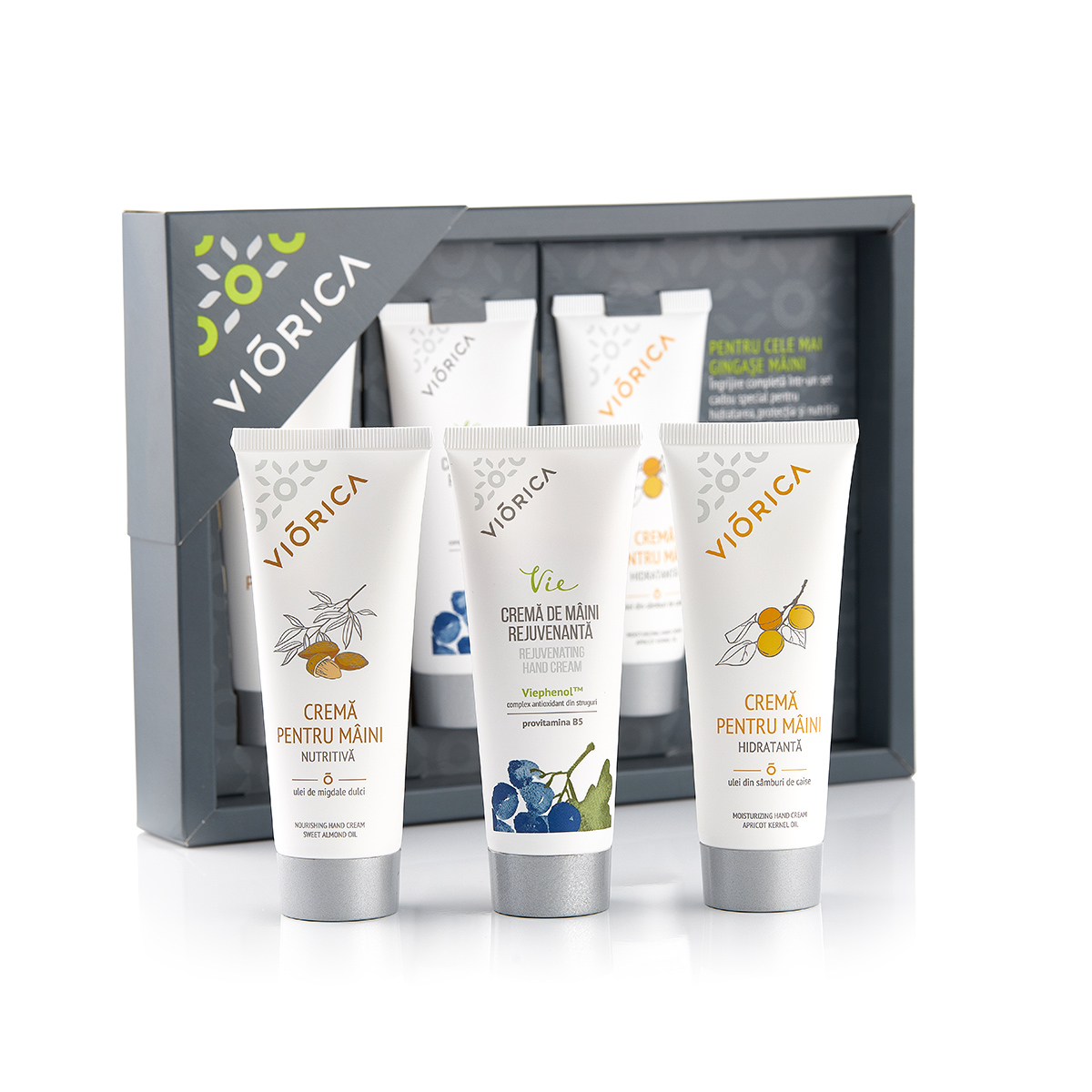 Gift set "for the most delicate hands"
159,00 MDL
Description
The gift set "For the Most Delicate Hands" is an exquisite way to show a woman that you care.
The set includes 3 creams (hydration, nourishment and rejuvenation) for full hand care, which will keep the skin young, tender, supple and silky.
Your gift will surely be appreciated, since any woman knows that you can tell a true lady by her hands.
MOISTURIZING HAND CREAM WITH APRICOT KERNEL OIL
This light cream with a delicate fragrance of apricot blossom is instantly absorbed, so it fully deserves a place in a woman's handbag. It is irreplaceable when your hands need a bit of moist and softness. Enriched with apricot kernel oil, the formula soothes irritated skin and creates a protective barrier.
NOURISHING HAND CREAM WITH SWEET ALMOND OIL
This cream, with its velvety texture and fine fragrance of almond blossom, replenishes the skin's supply of essential nutrients. Fatty acids, vitamins and minerals contained in almond oil make the cream a saving remedy for dry skin, giving it back its tenderness and softness.
REJUVENATING HAND CREAM WITH VIEPHENOL™
This cream with a luxuriant formula and an exquisite aroma of grapes helps your hands stay young. The unique antioxidant system Viephenol™ based on grape seed extract stimulates cell regeneration and fights premature skin ageing.
Lavender extract soothes the skin, while D-panthenol prevents dehydration.
Volume: 3 pieces, 75 ml each