"Orange Garden" SPA Set
267,00 MDL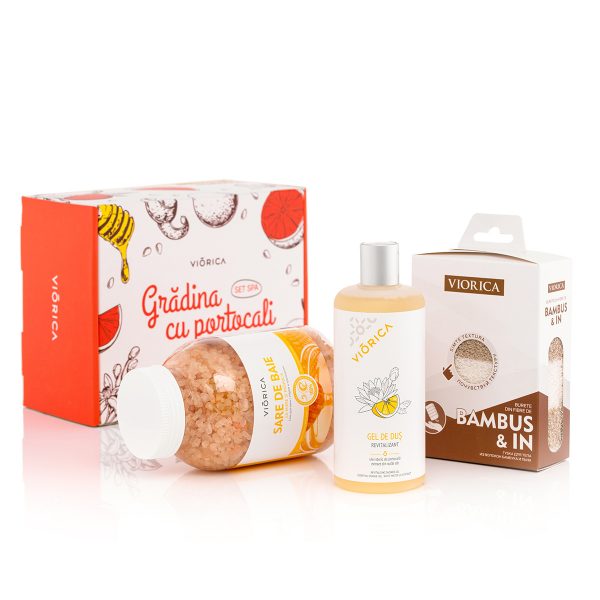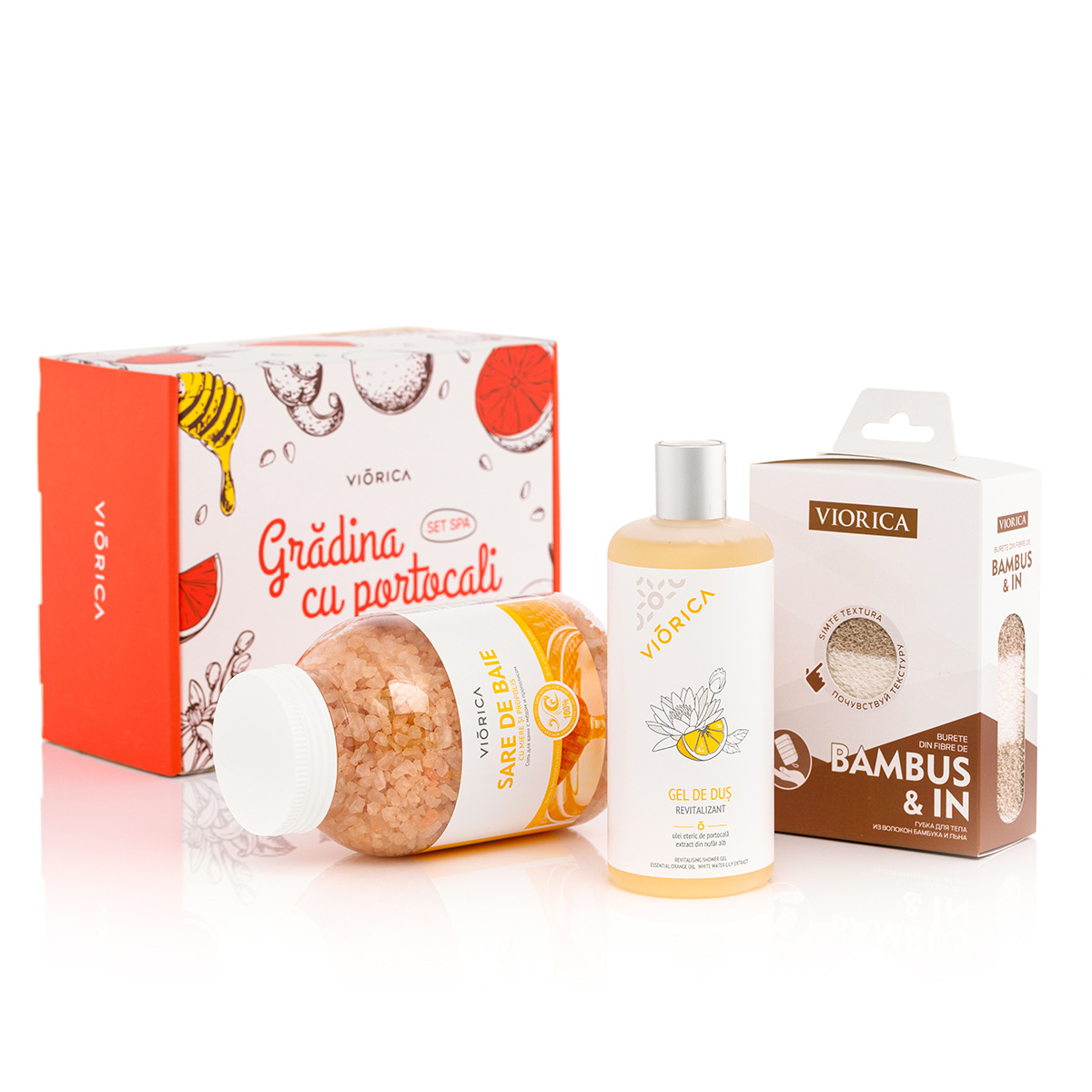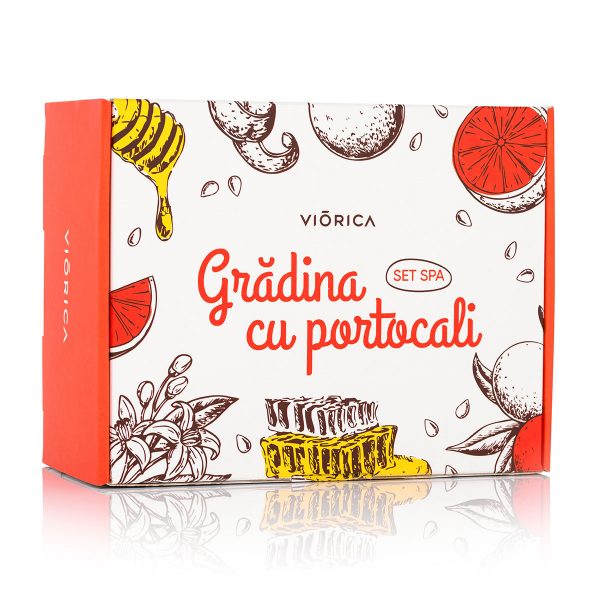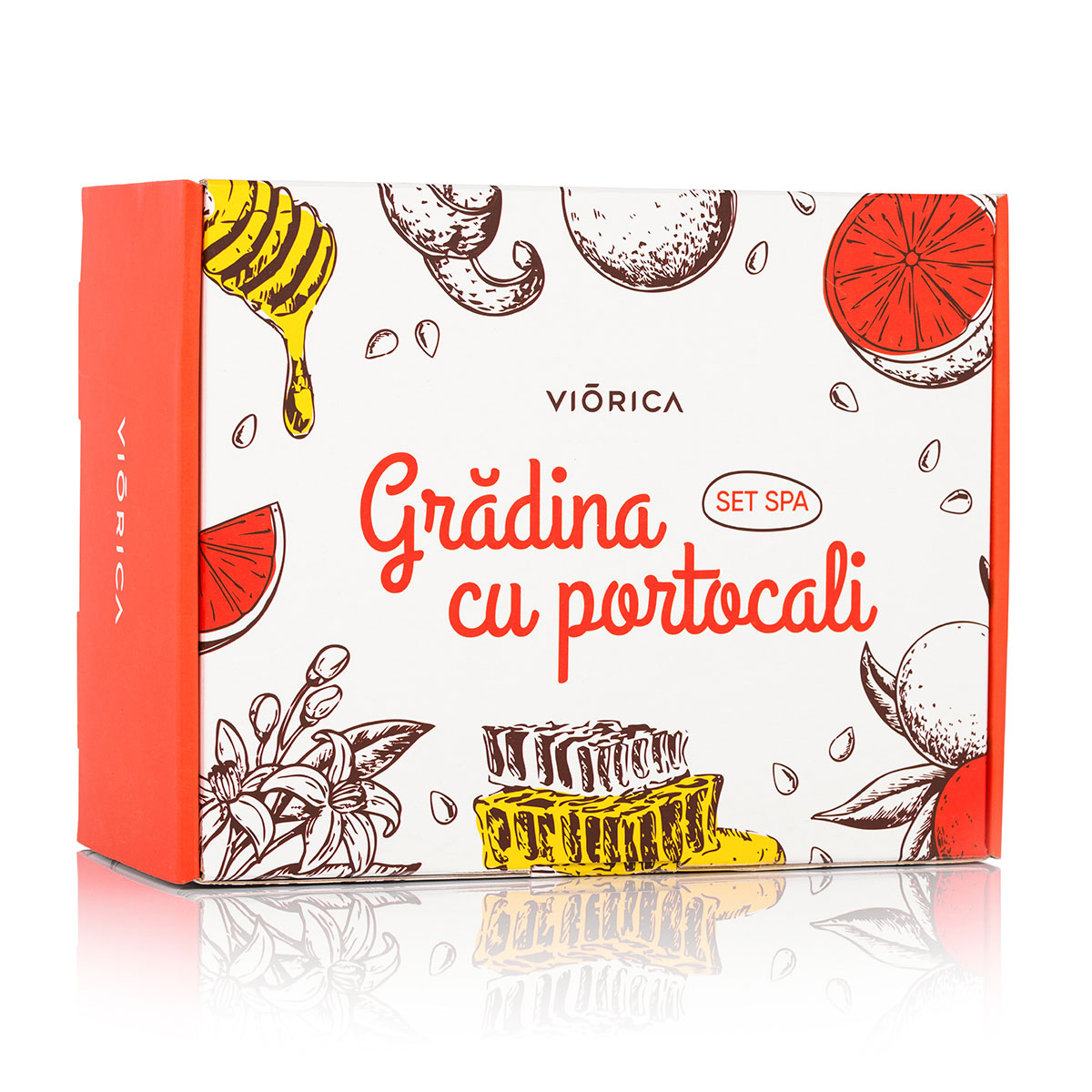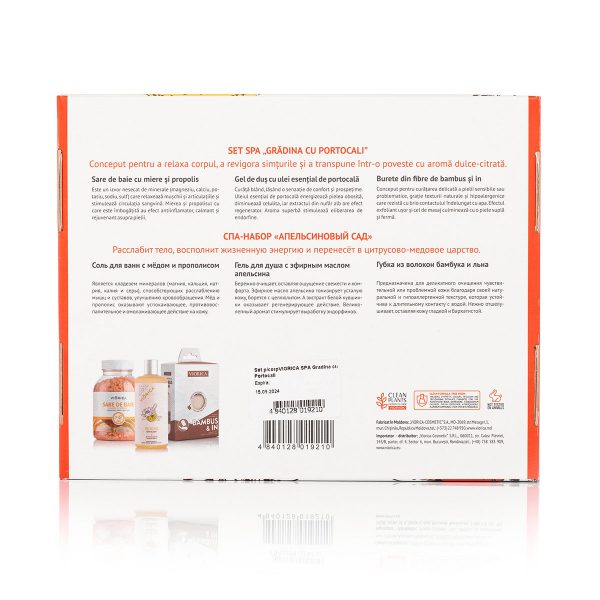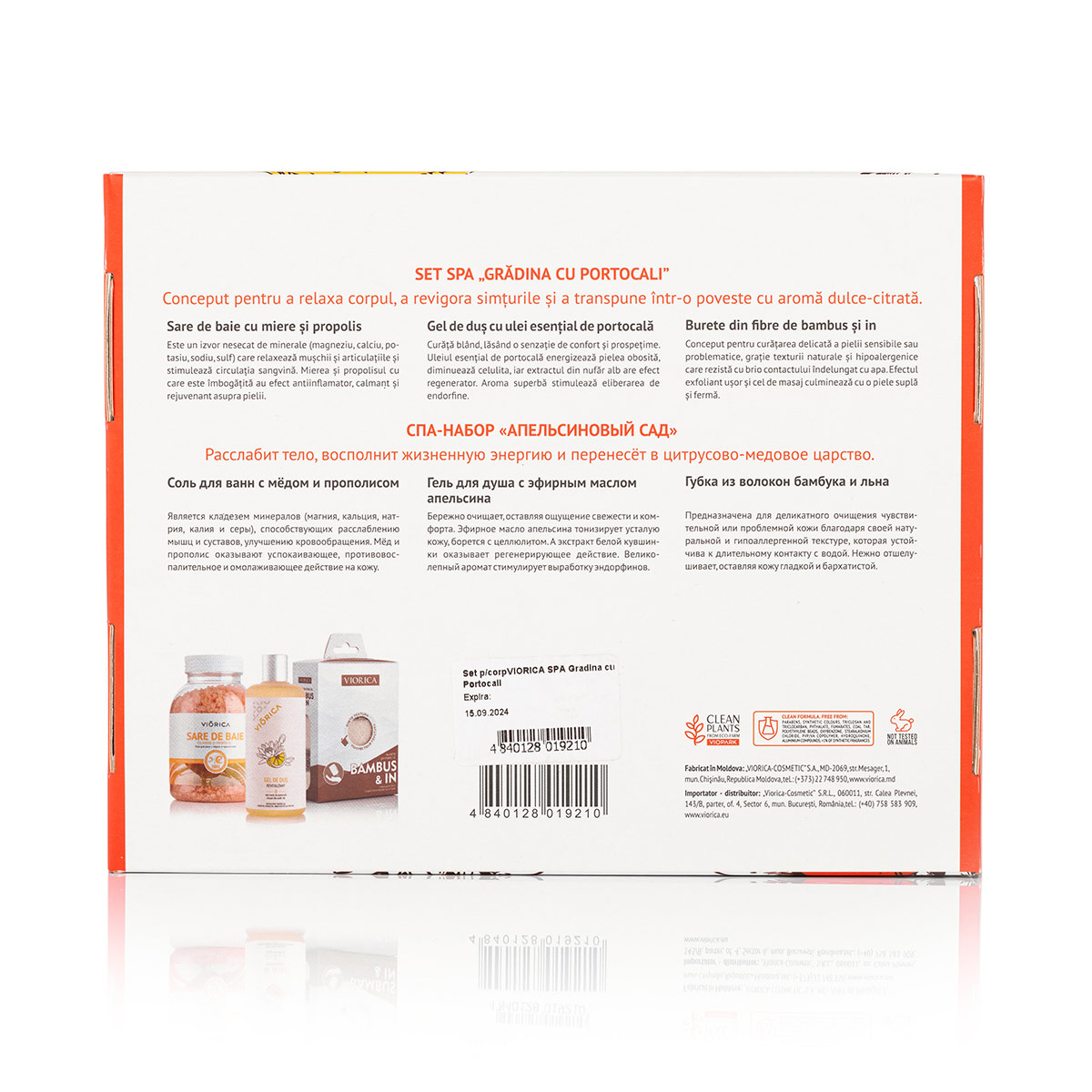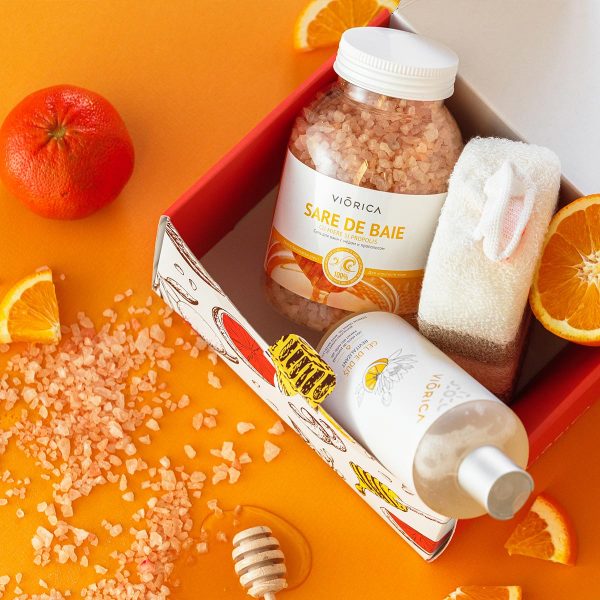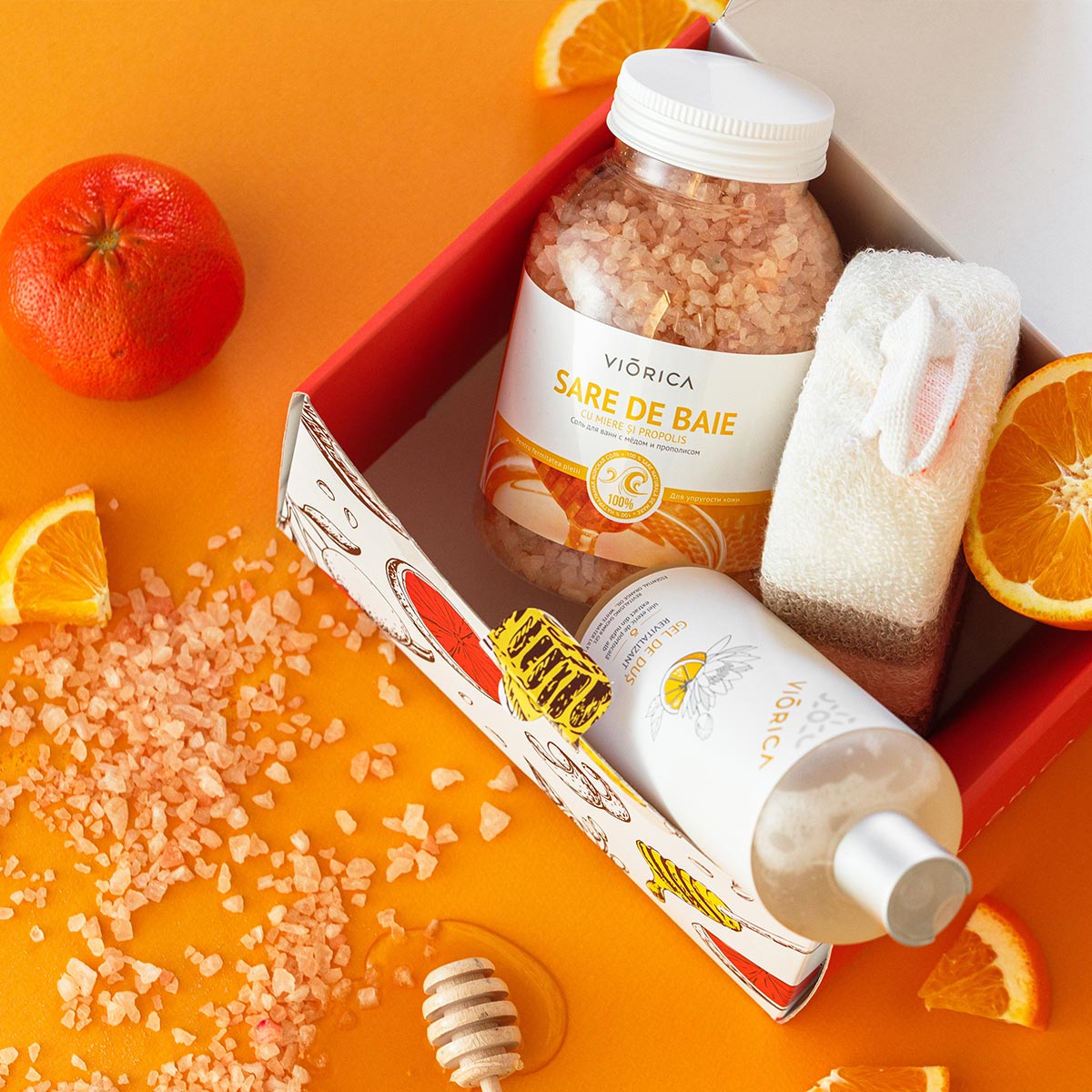 "Orange Garden" SPA Set
267,00 MDL
Description
It will relax the body, replenish vital energy and take you to the citrus-honey kingdom.
Suitable for all ages and skin types
A universal gift due to the popular citrus and honey scent
The probability that the recipient does not have these body care products is high
The products are not tested on animals
The products do not contain harmful chemicals
BATH SALT WITH HONEY AND PROPOLIS
A whole treasure-trove of minerals (magnesium, calcium, sodium, potassium and sulfur) which help to relax muscles and joints, and improve blood circulation. Honey and propolis have a soothing, anti- inflammatory and rejuvenating effect on the skin.
Weight: 1000 g
SHOWER GEL WITH ORANGE ESSENTIAL OIL
Gently cleanses, leaving a feeling of freshness and comfort. Orange essential oil tones tired skin, and combats cellulite. The white water lily extract has regenerating properties. Wonderful aroma stimulates endorphin production.
Volume: 400 ml
BAMBOO AND LINEN SPONGE
Due to its natural and hypoallergenic texture resistant to prolonged water contact, it is  designed for delicate cleansing of sensitive or problematic skin. It has a light exfoliating effect, leaving the skin smooth and velvety.