NEW PRODUCT
Reed Diffuser Moldavian Lavender & Rosemary, 100 ml
245,00 MDL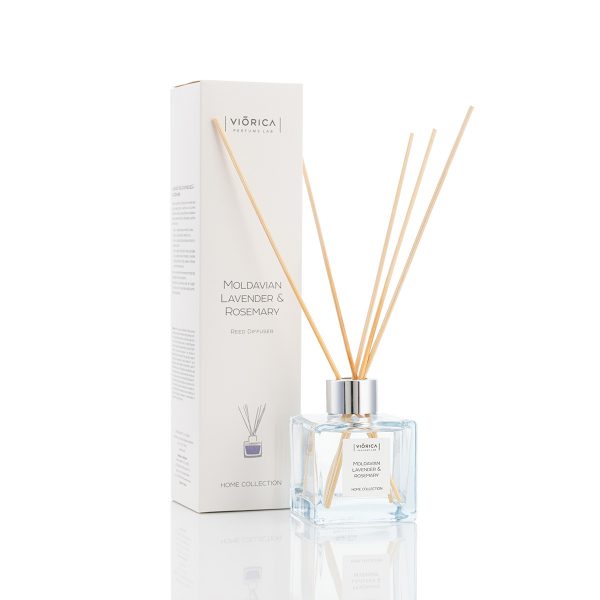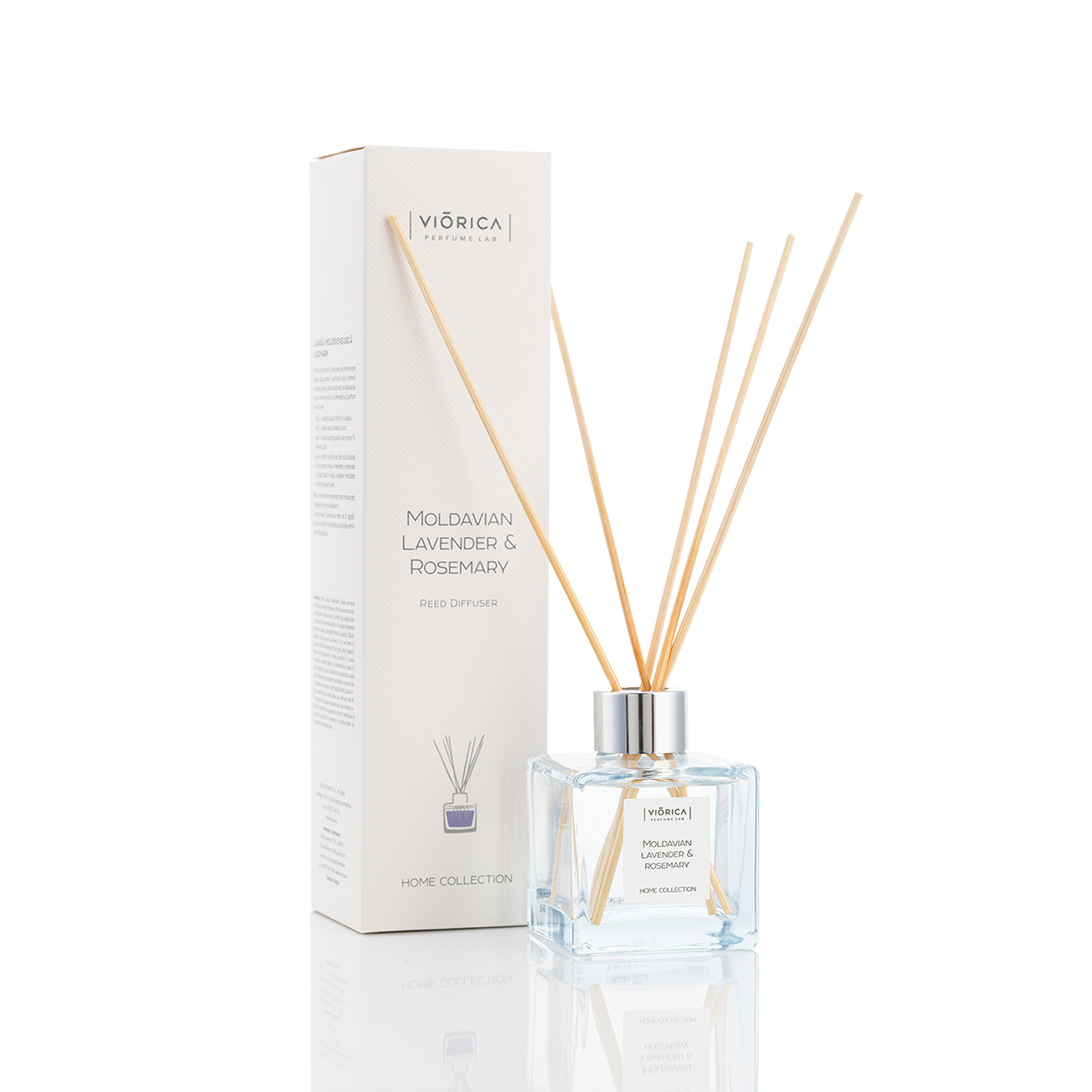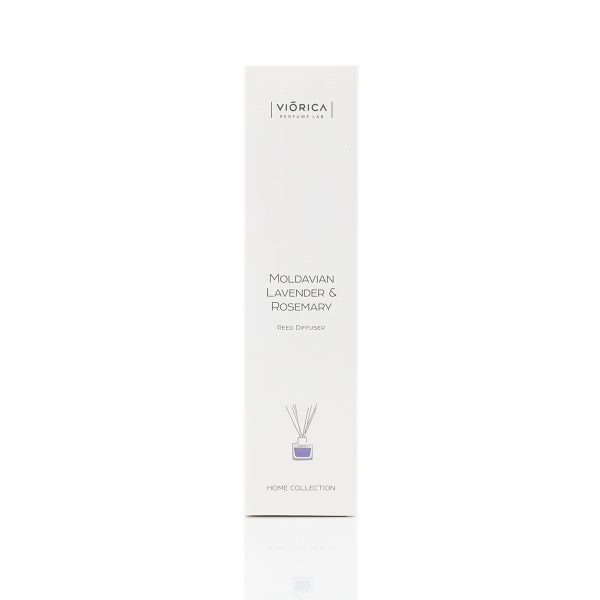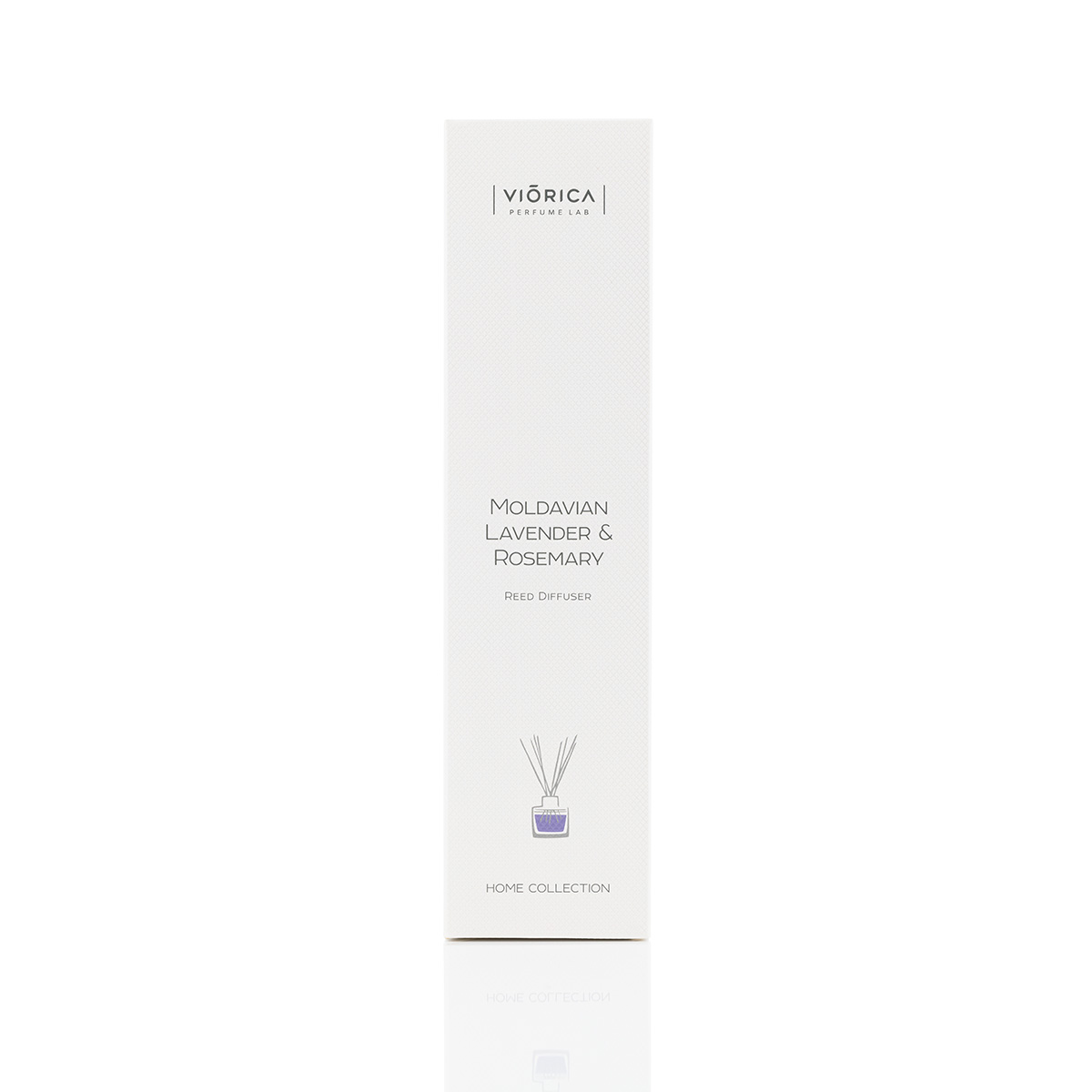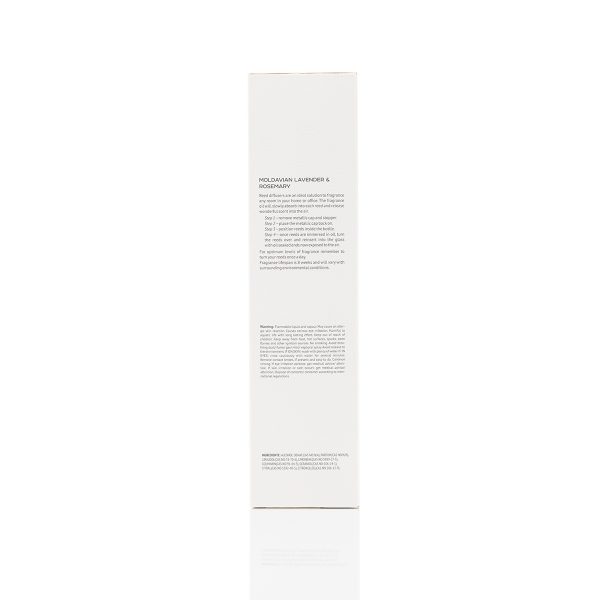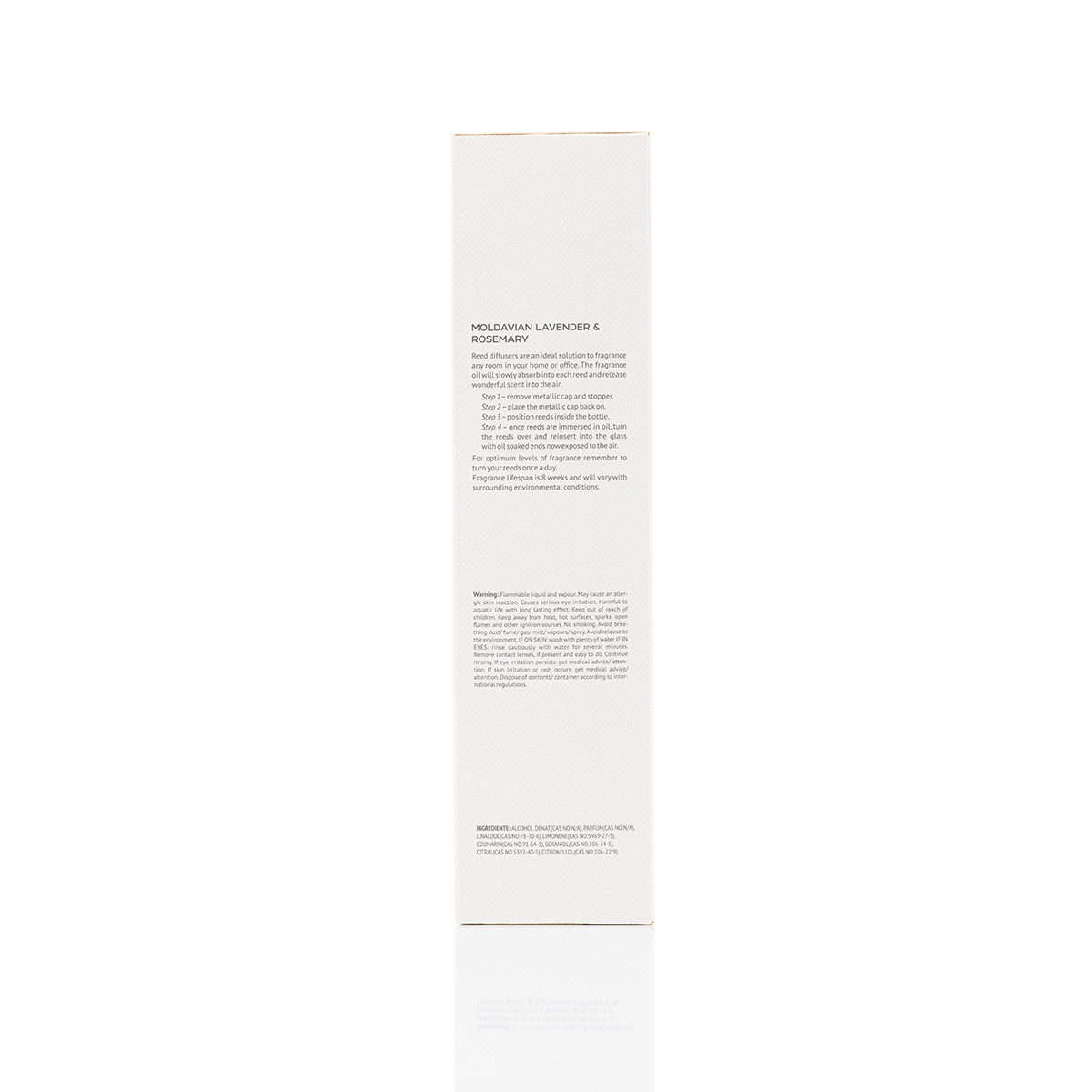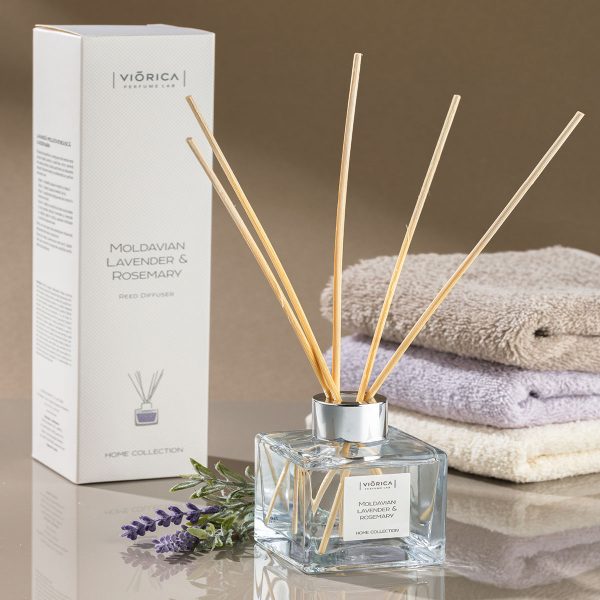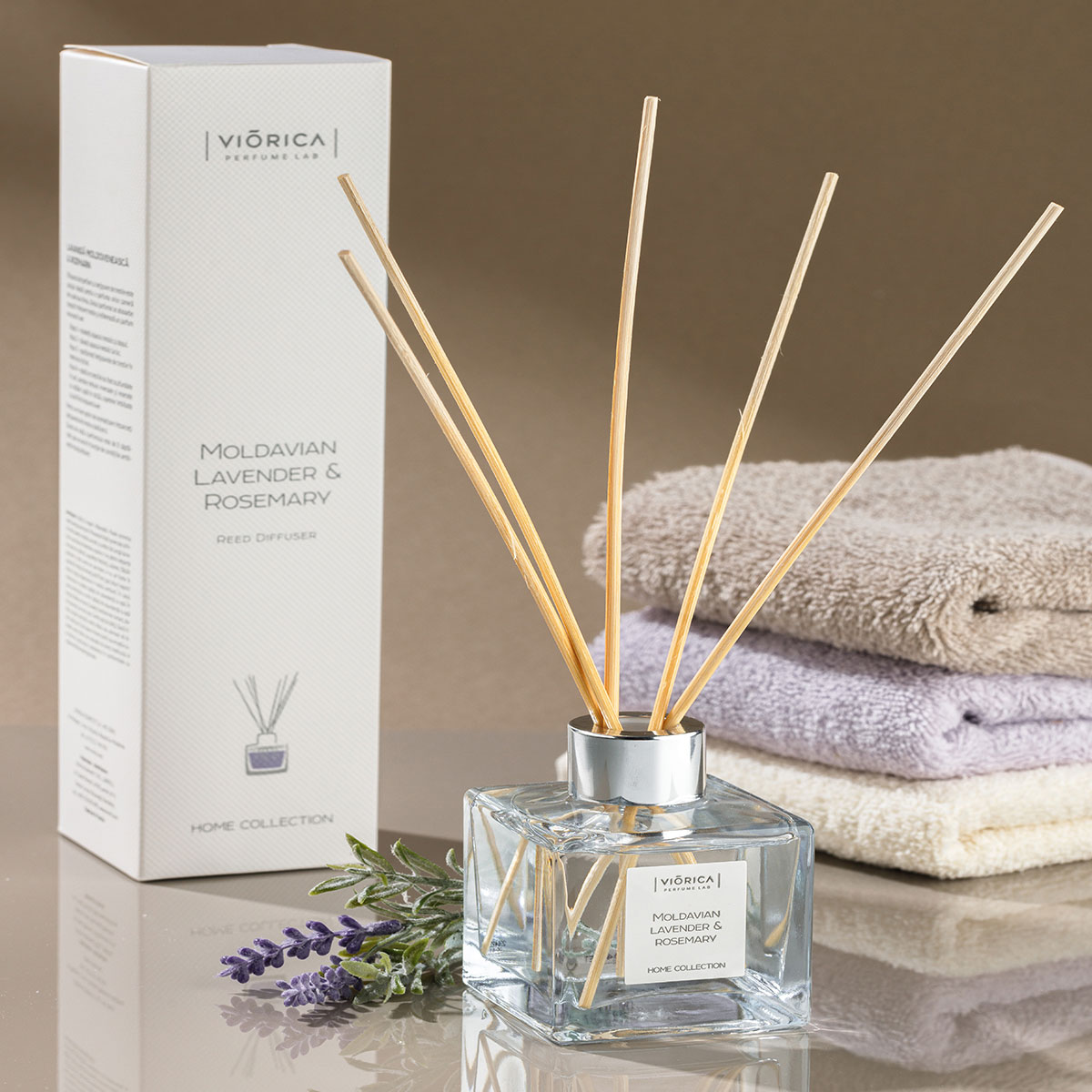 NEW PRODUCT
Reed Diffuser Moldavian Lavender & Rosemary, 100 ml
245,00 MDL
Description
In this comforting scent spicy notes splendidly blend with citrus and earthy accents. It is nothing short of herb and spice rhapsody, Moldovan lavender being its dazzling soloist. Interior fragrance creates a meditative mood and mentally takes you to endless purple fields whose rustic magnificence is impossible to resist.
The scent starts with citrus-floral notes smoothly transitioning into a spicy 'heart'. Finishing accents are calm and warm.
Top notes: eucalyptus, camphor, orange, lime, freesia, lavender
Middle notes: lavandin, pine, thyme, clove
Base notes: vanilla, musk, earthy notes, patchouli
Reed sticks quickly absorb and slowly evaporate the fragrant oil, emanating a pleasant scent that lingers in the air for a long time.
The reed diffuser is the perfect fragrance solution for home and office spaces.
Volume: 100 ml
Usage
Step 1 – remove metallic cap and stopper.
Step 2 – place the metallic cap back on.
Step 3 – position reeds inside the bottle.
Step 4 – once reeds are immersed in oil, turn the reeds over and reinsert into the glass with oil-soaked ends now exposed to the air.
For optimum levels of fragrance remember to turn your reeds once a day.
Fragrance lifespan is 8 weeks and will vary with surrounding environmental conditions.
All ingredients
ALCOHOL DENAT., PARFUM, CINNAMAL, EUGENOL, LIMONENE