Be wise, sanitize!
Sanwise is a high-quality disinfectant that gently cares for skin

MAXIMUM
EFFICIENCY
A high concentration of
ethyl alcohol

PLANT-BASED
MOISURISING COMPLEX
Cares for hands and prevents dry skin and irritation
TOXIC
CHEMICALS
The delicate formula does not contain harmful chemicals
The INTENSIVE Product Range
A high ethanol concentration (80% w/w)
Kills 99.99% of bacteria, fungi, and enveloped viruses in just 30 seconds.
The Moisturizing Plant-Based Complex™ provides long-lasting hydration and prevents dryness and damage to skin.
The Citrus-Scented Product Range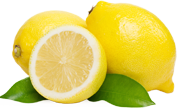 A high ethanol concentration (80% w/w)
Kills 99.99% of disease-causing microorganisms in just 60 seconds
Stands out thanks to its citrus scent.
A 73.5% ethyl alcohol concentration
Double protection for sensitive skin
A hydrating and restorative effect.
Convenient and practical alcohol-free hand sanitizer with no soap or water required.
A scientifically proven antiseptic effect.
Antimicrobial and intensive moisturizing action.
The ideal combination of quality and safety.
An antibacterial effect. Protection and hydration in one product.
100% natural skin-friendly SAFE-TO-TOUCH™ formula.
Quickly evaporates, leaving no traces or scent behind.
Scientific Evidence
A study has shown that the formula with an 80% (w/w) ethanol concentration is active enough to meet the EN1500 effectiveness criteria in 30 seconds.
The ethanol-based disinfectant has a less damaging effect on skin than other physical irritants. In addition, ethanol is able to reduce skin irritation after handwashing by mechanically removing the cleansing product.
PENTAVITIN® is a 100% natural plant-based ingredient with a strong moisturizing, nourishing, and restorative effect on the skin. It strengthens the skin's protective barrier, protecting it from dryness, itching, and hypersensitivity.
Lactic acid has an antiviral effect. This antiviral effect was analyzed in accordance with European standard EN 14476 for the assessment of the virulicidal effect of liquid disinfectants.
Phenoxyethanol has a wide range of effective antimicrobial activity against various Gram-negative and Gram-positive bacteria, as well as against yeasts.
REVIEWS ON SOCIAL MEDIA
This error message is only visible to WordPress admins
There has been a problem with your Instagram Feed.
Error: There are no business accounts connected.